1. Press "Start" and choose "Run" to start the run command.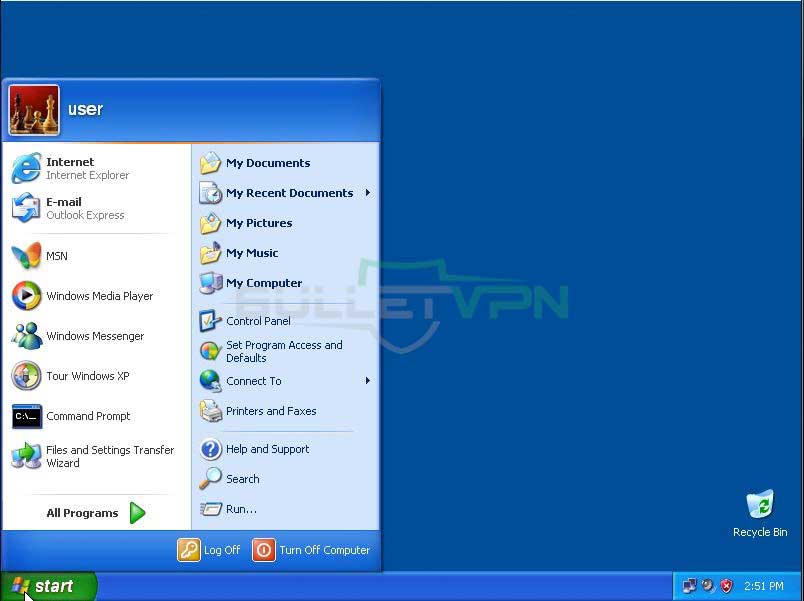 2. Type "rasphone" Press "Ok" to continue.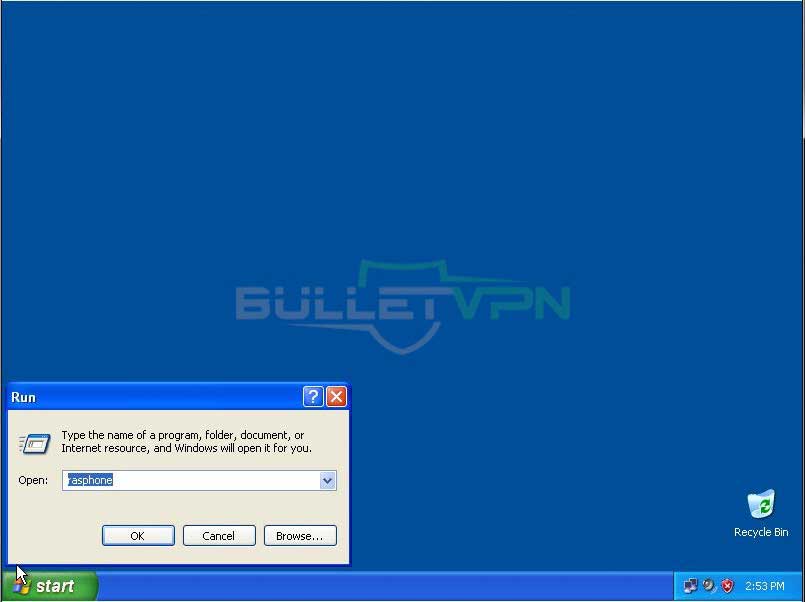 3. Click "Ok" to add new VPN connection, jump to next step if you already have VPN profiles.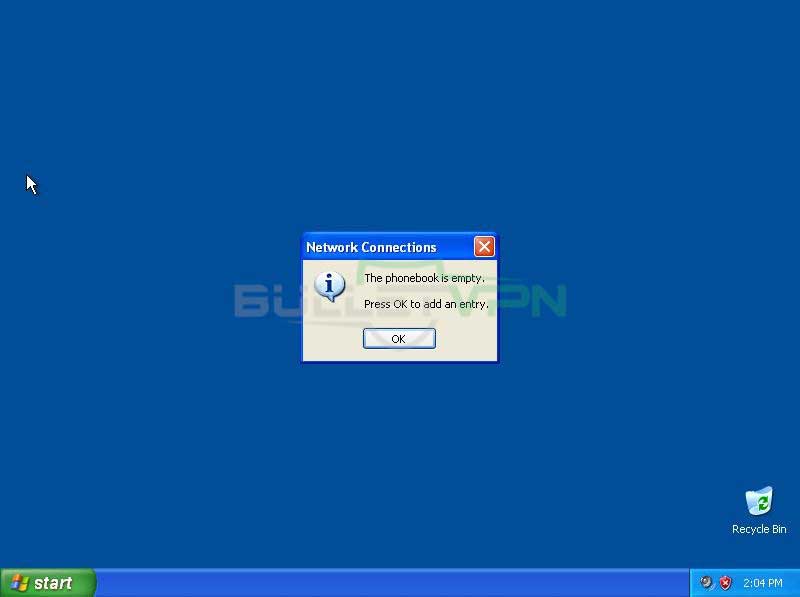 4. Press "New" if you have any other VPN Connection.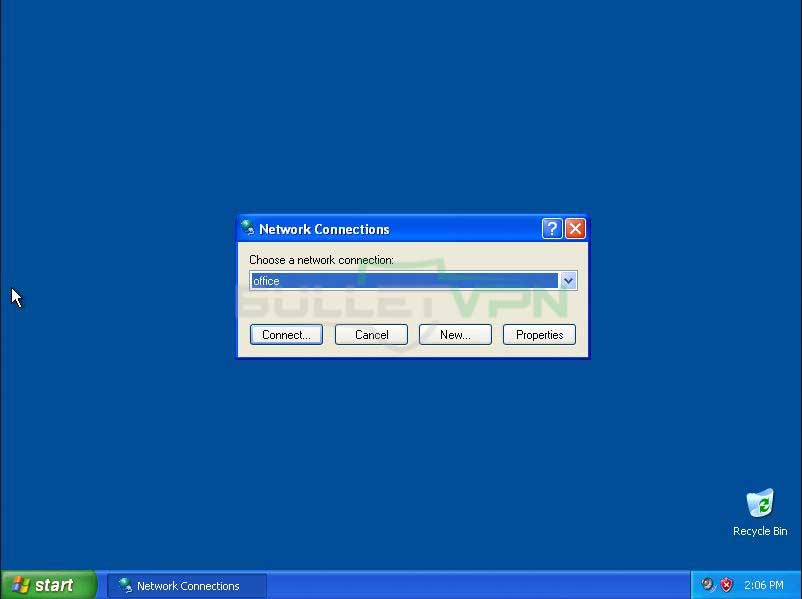 5. Choose "Connect to a private network through internet".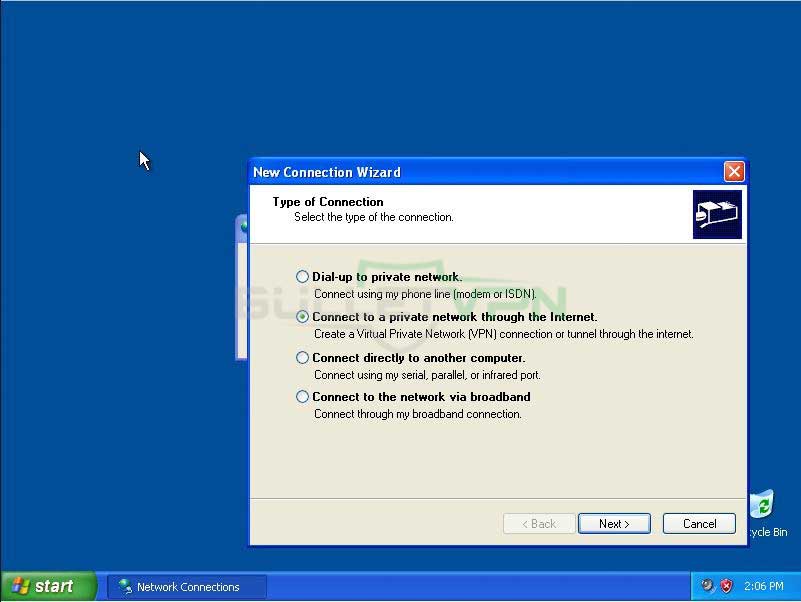 6. Choose "Do not dial the initial connection".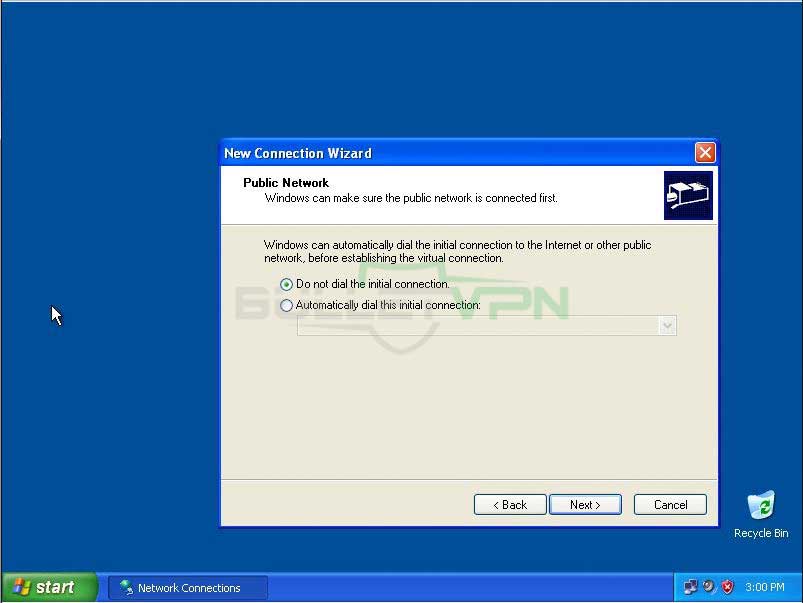 7. Insert the desired server address in Server name or Server address box. You can choose one of our server from the list here. Press "Next".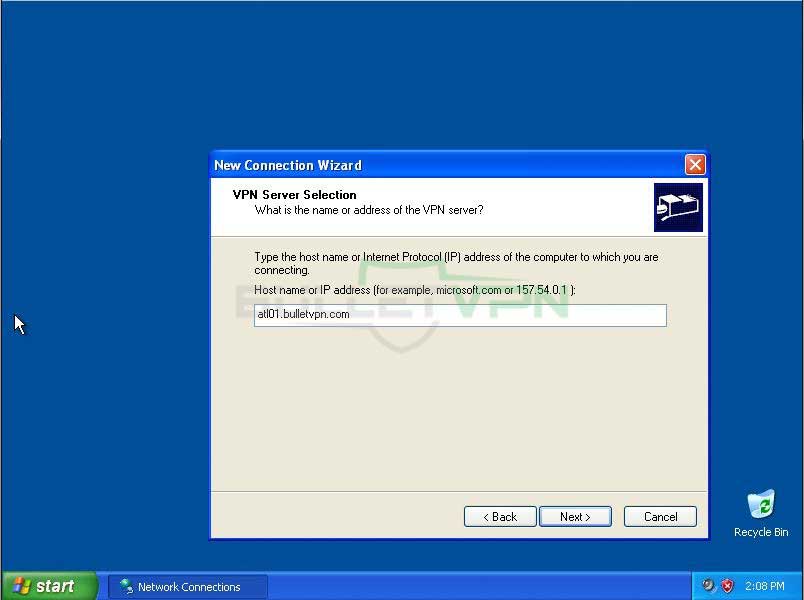 8. Name the connection "BulletVpn".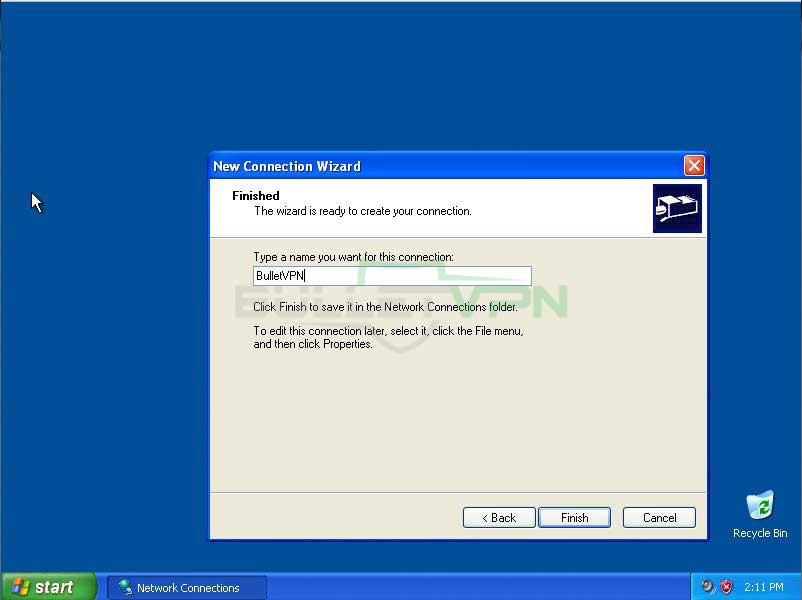 9. Click "Properties".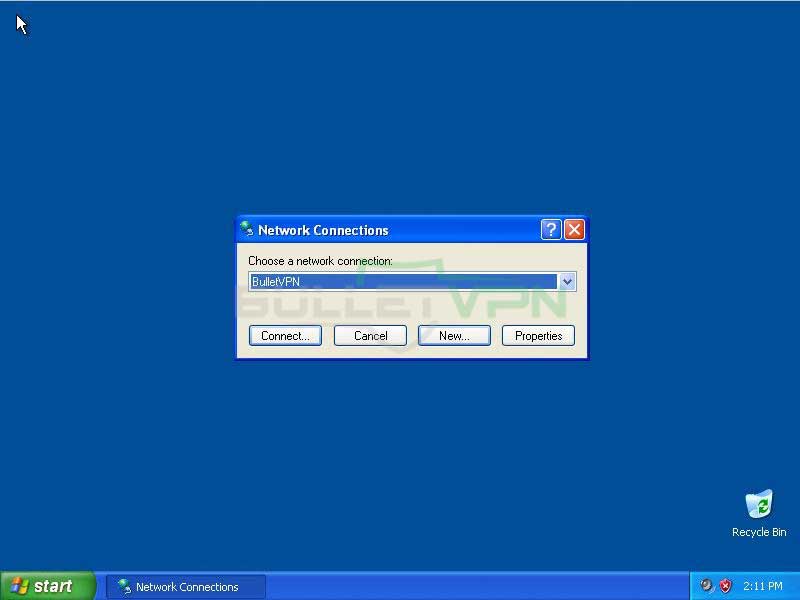 10. Follow the below steps:
Press Networking tab, choose "PPTP VPN"

under Type of VPN.

Uncheck 

"File and Printer Sharing for Microsoft Networks"

.

Press

"OK".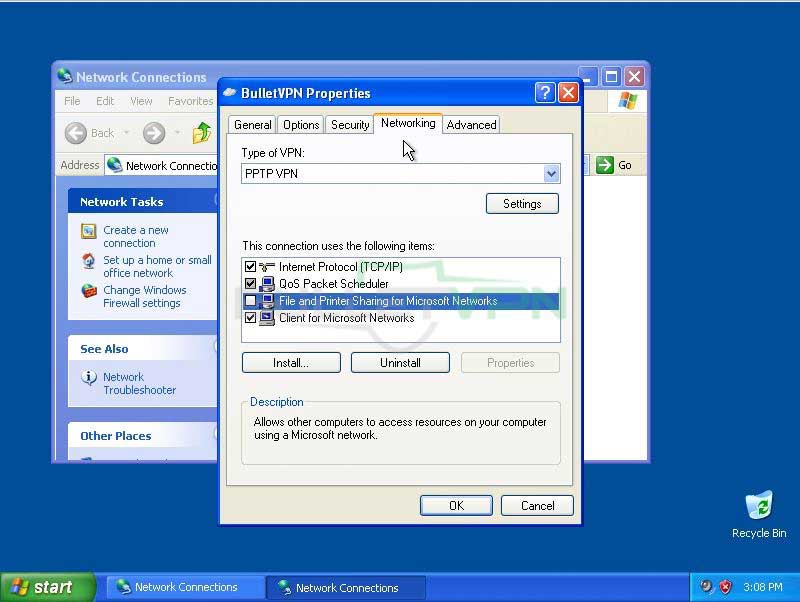 11. We are ready to connect BulletVPN now, click "Connect" button.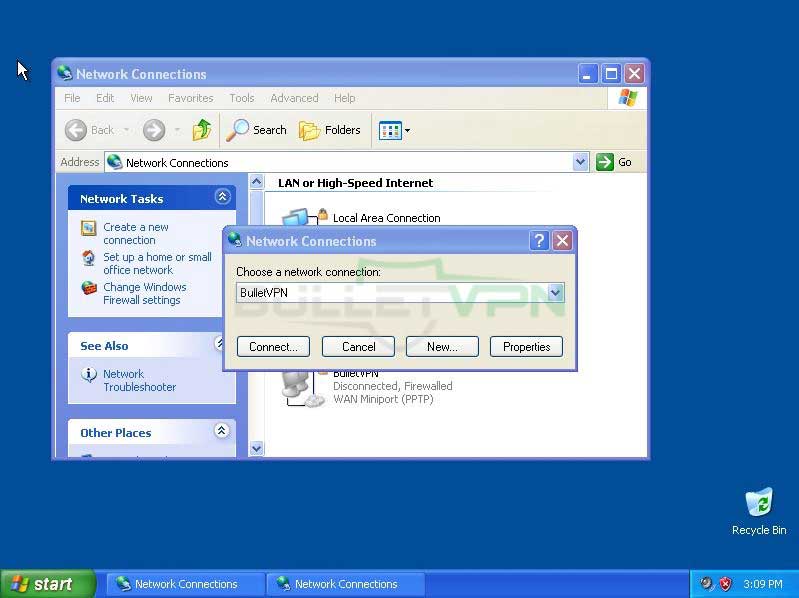 12. Insert your email address and the password provided by "BulletVPN".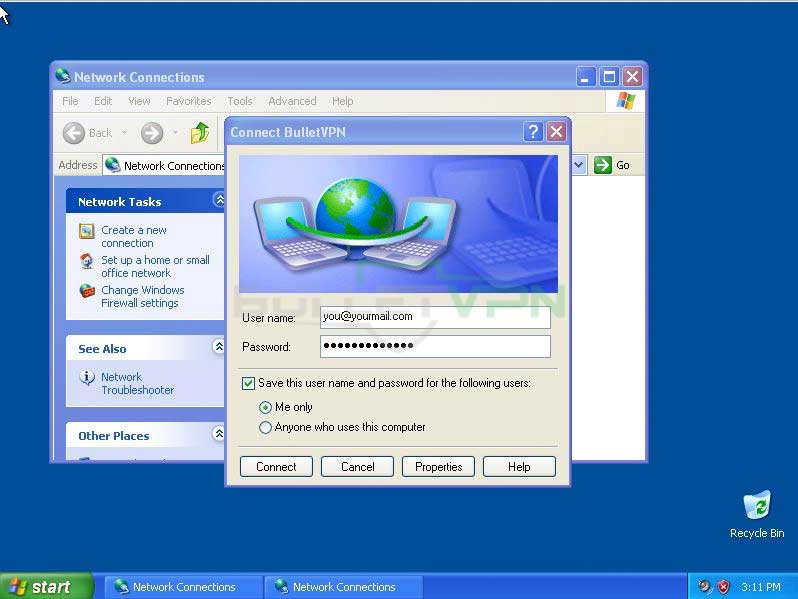 13. You can see BulletVPN connected under Networks. If you get any error connecting, you can contact our support department here.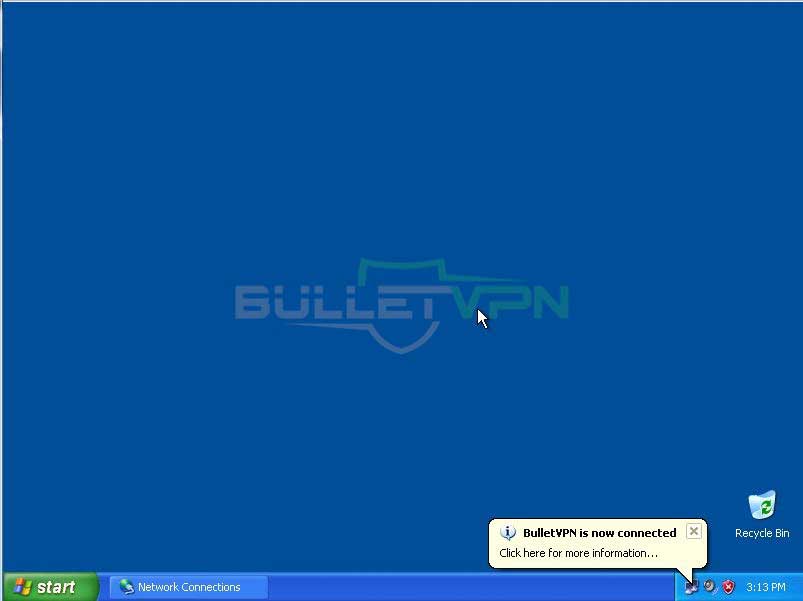 14. Use "Disconnect" button to disconnect VPN.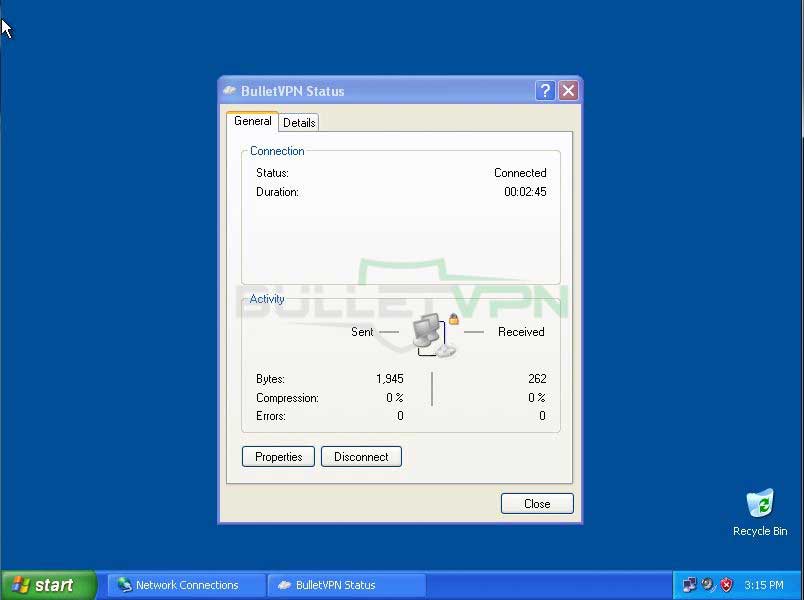 15. Next time just Connect button under Networks, your username and password should be saved so there is no need re-enter them.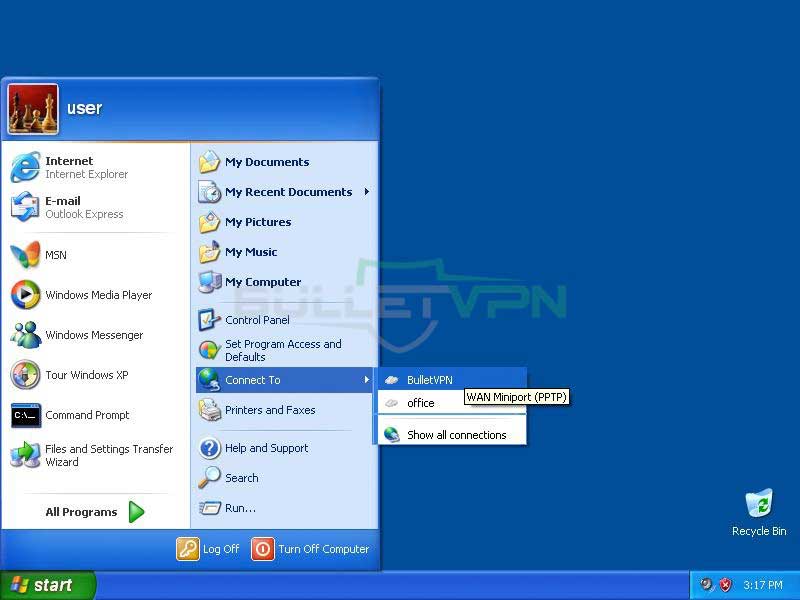 16. Press "Connect".