1. Note down your VPN Password. The VPN Pass is used for setting up manual connections, and you can find it by navigating to your BulletVPN client area. Once logged in, click Show in the top left green box next to VPN Pass.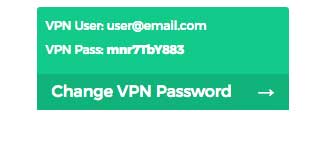 2. Click on the Network Manager icon in the menu bar. The icon may be in the shape of two arrows, a WiFi signal, or two computer screens.
3. Click Edit Connections.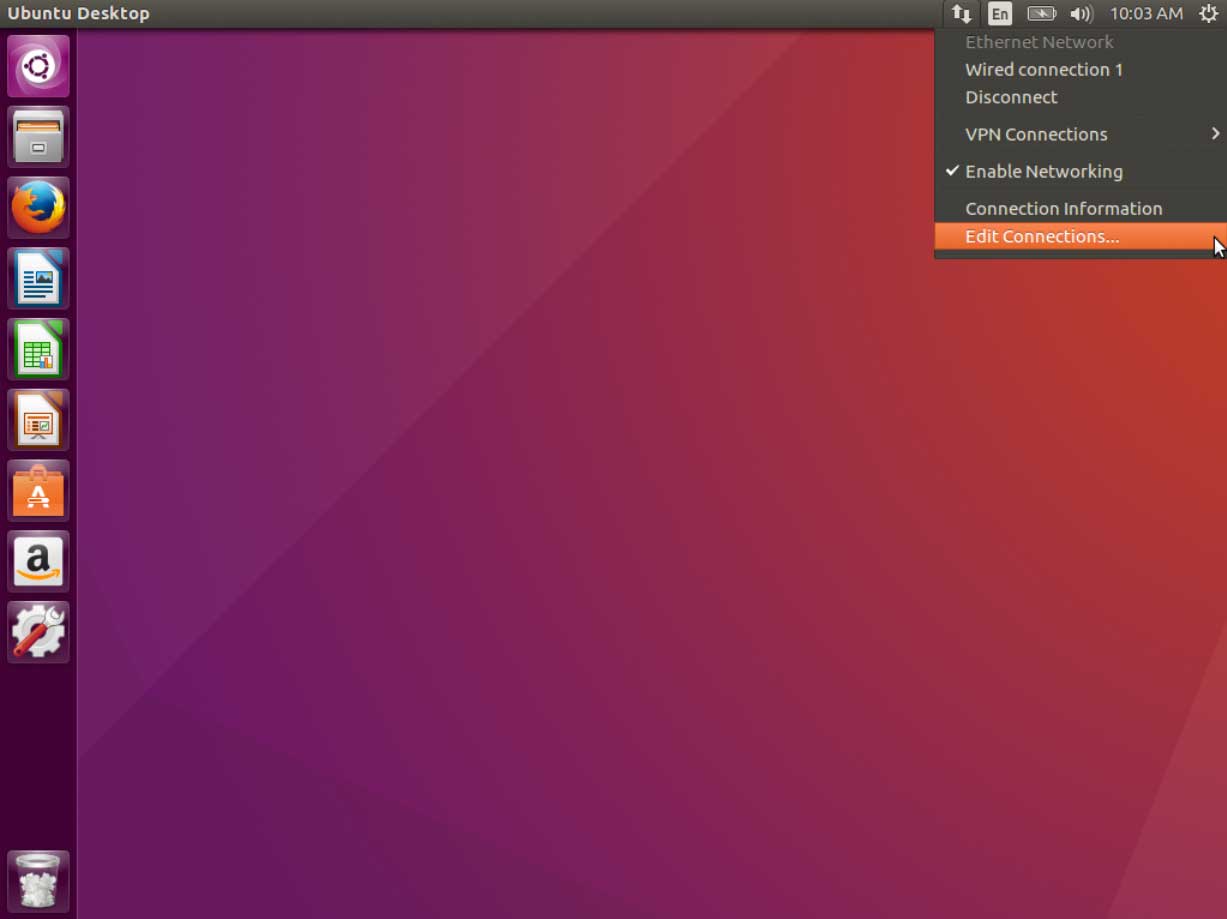 4. Click the Add button.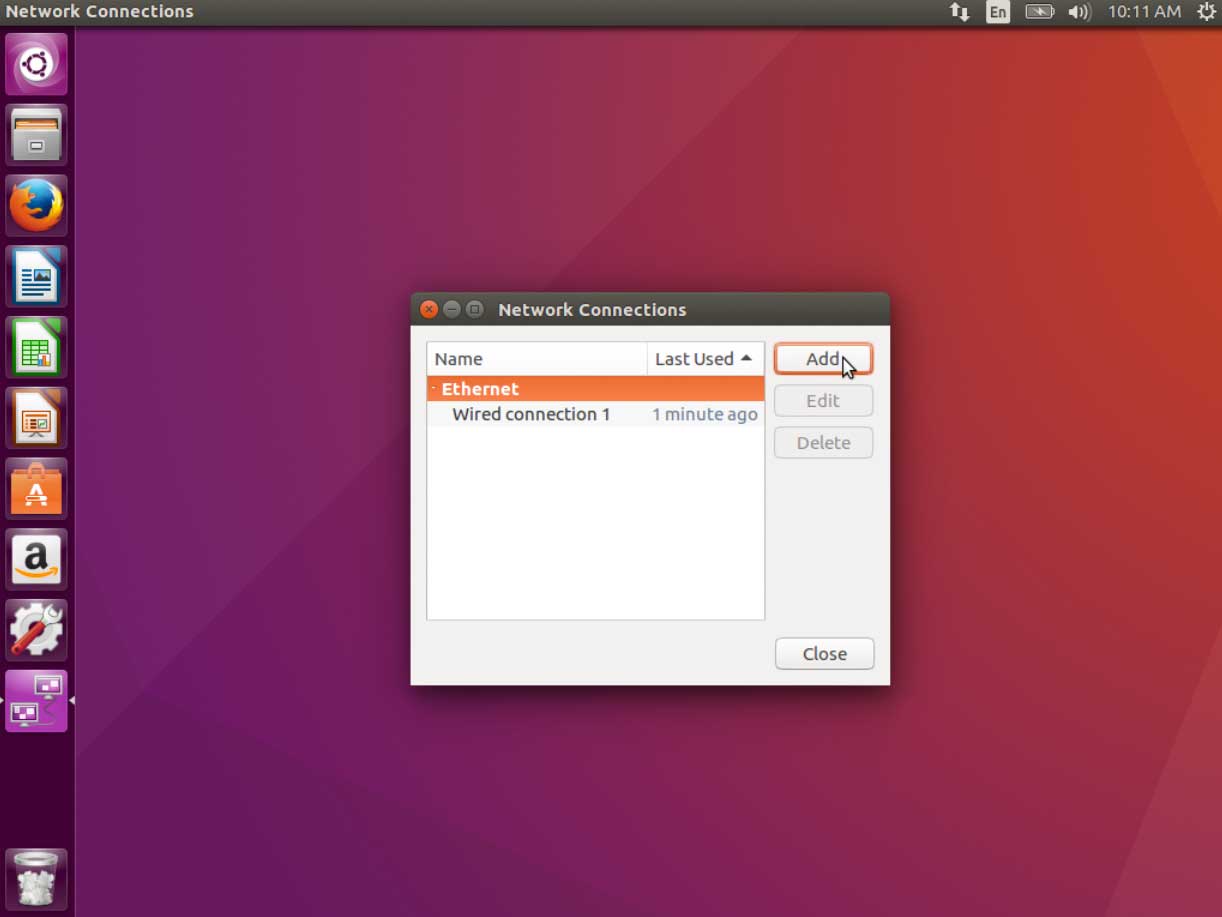 5. Select Point-to-Point Tunneling Protocol (PPTP) from the drop-down menu.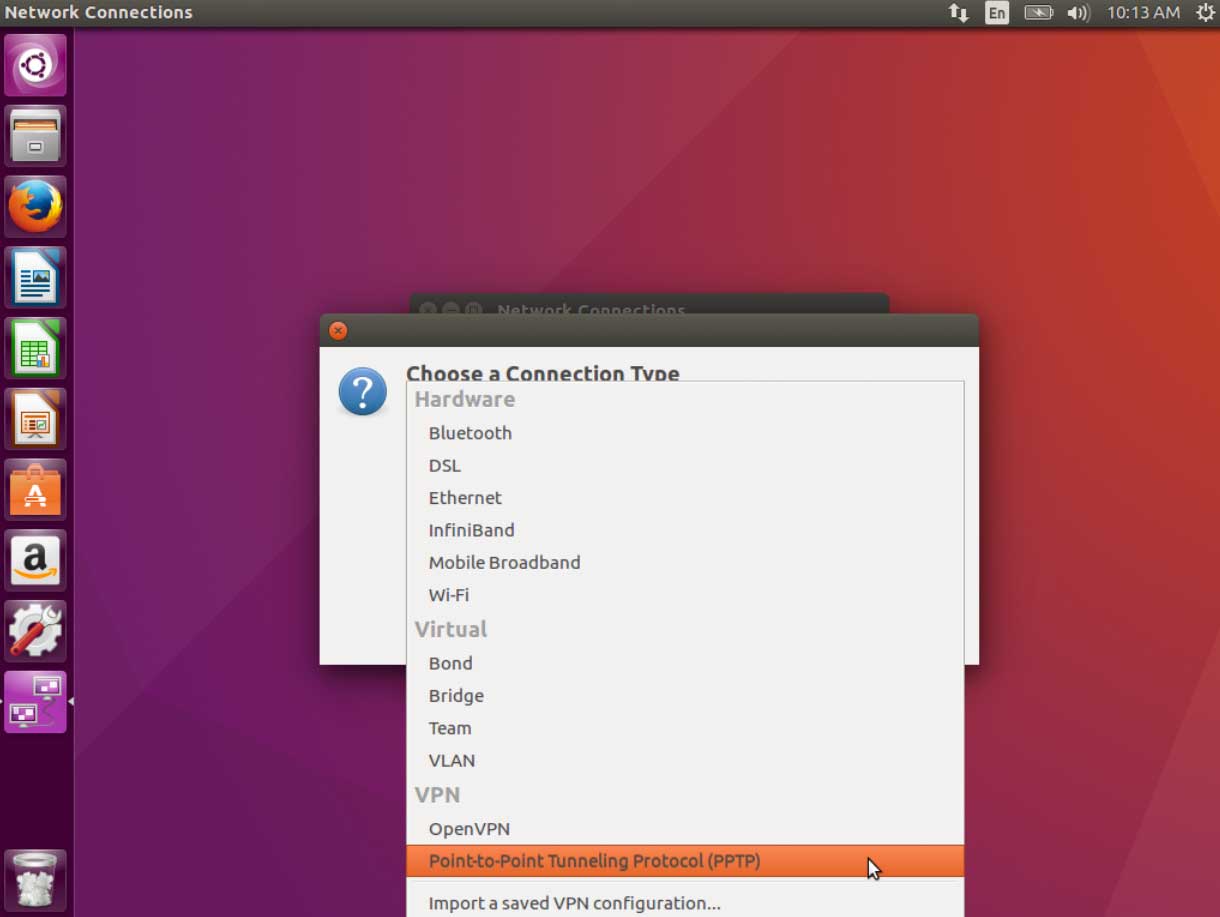 6. Click the Create button.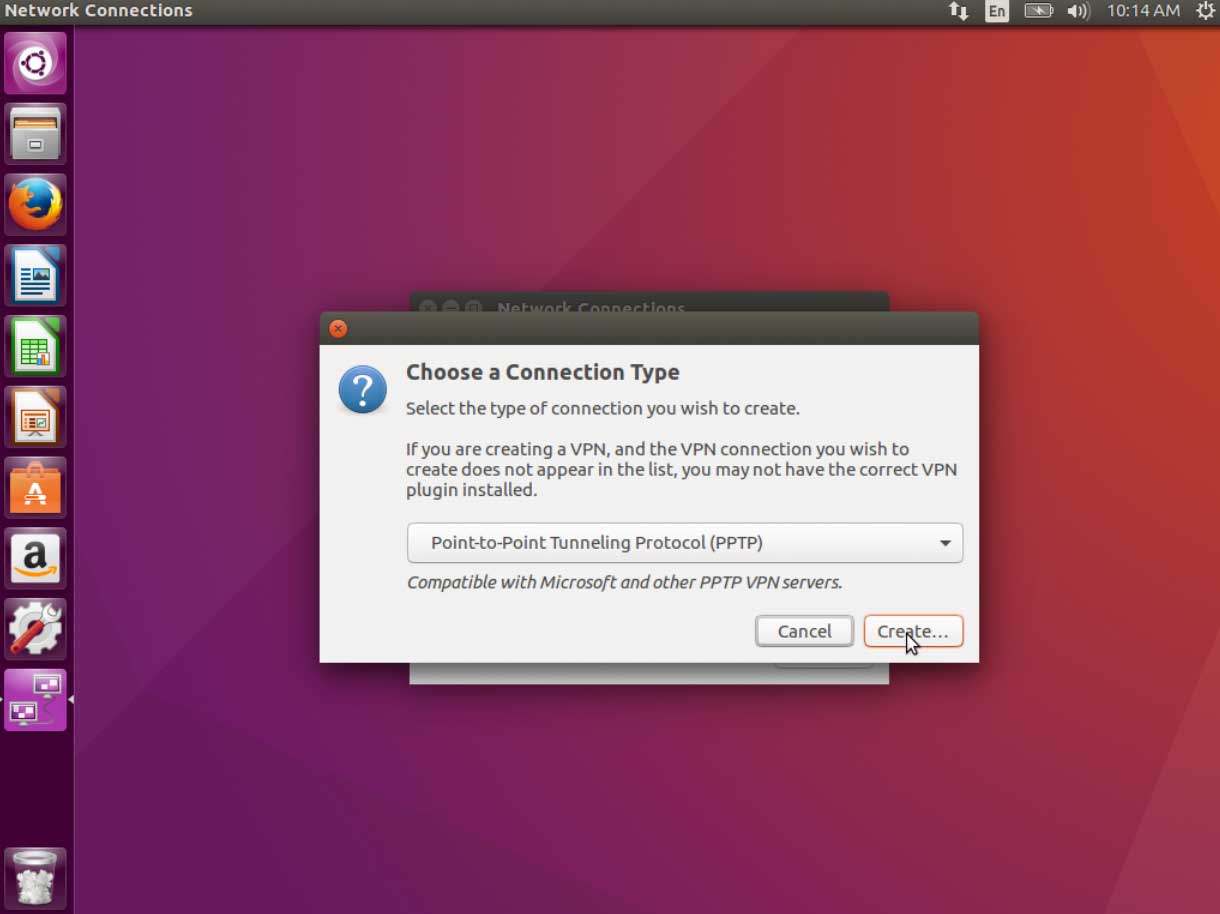 7. Enter your BulletVPN server name (see a complete list of server names here) and your BulletVPN username and VPN Pass (from Step 1).
Click on the (?) in the password field and select Store the password only for this user in order to type in your password and avoid being prompted for the password each time you connect.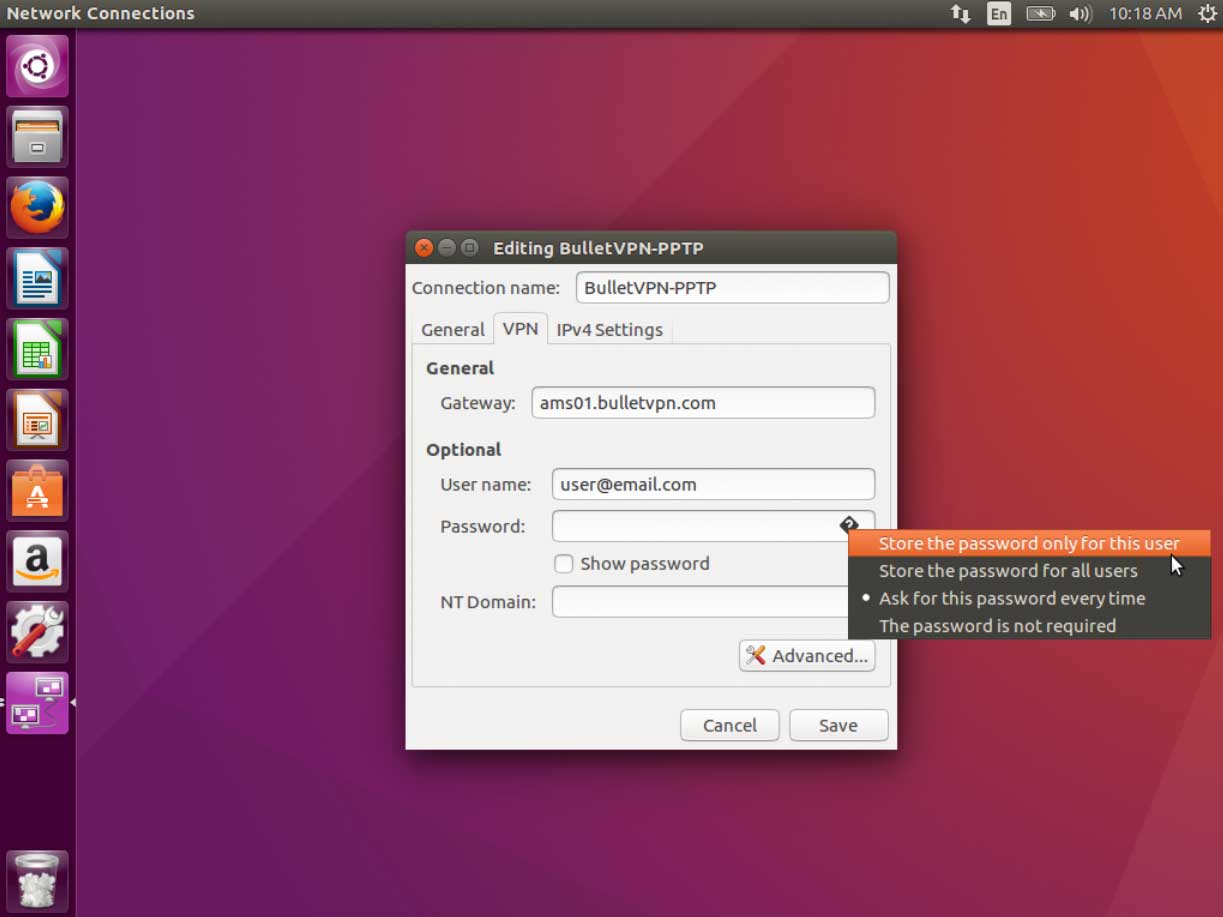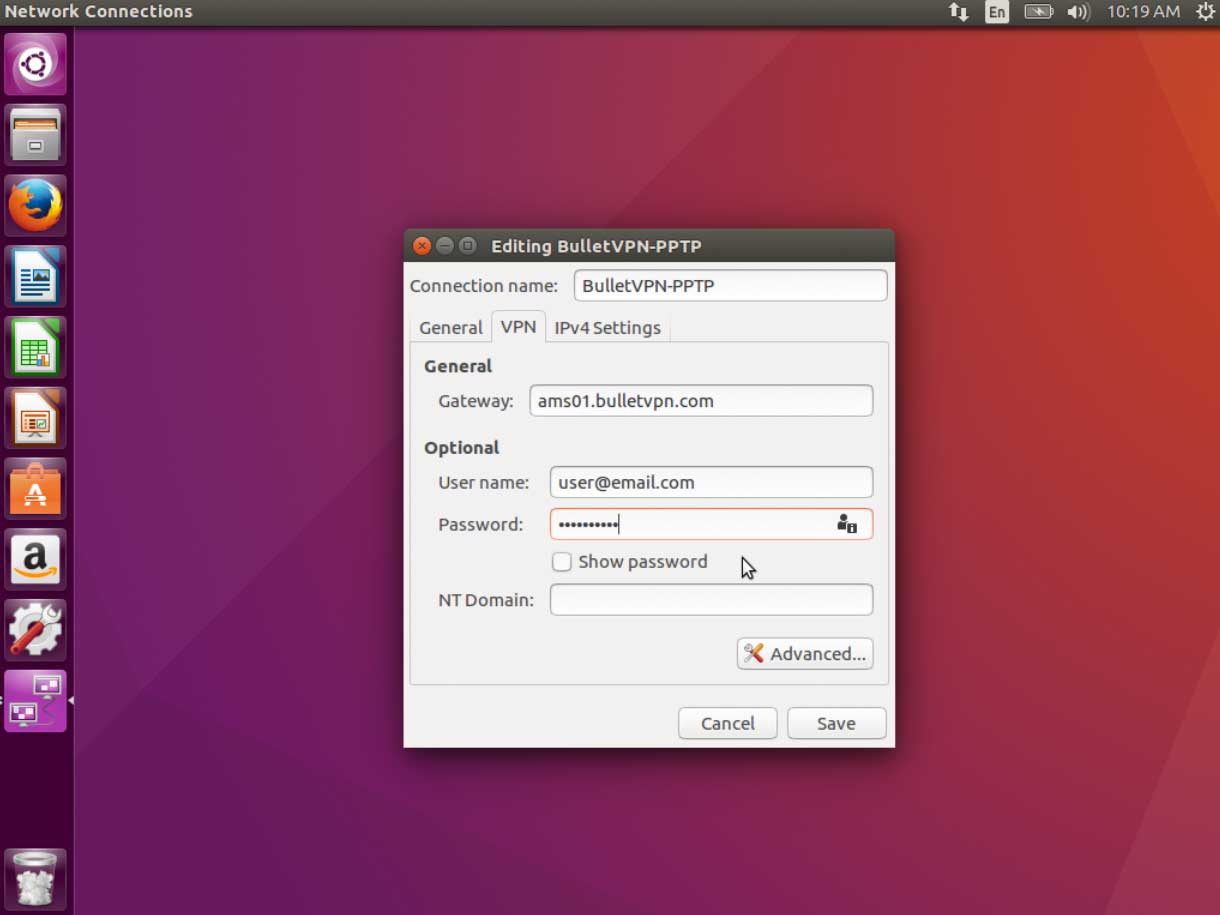 8. Click on Advanced and check Use Point-to-Point encryption (MPPE) and Allow stateful encryption, then click OK.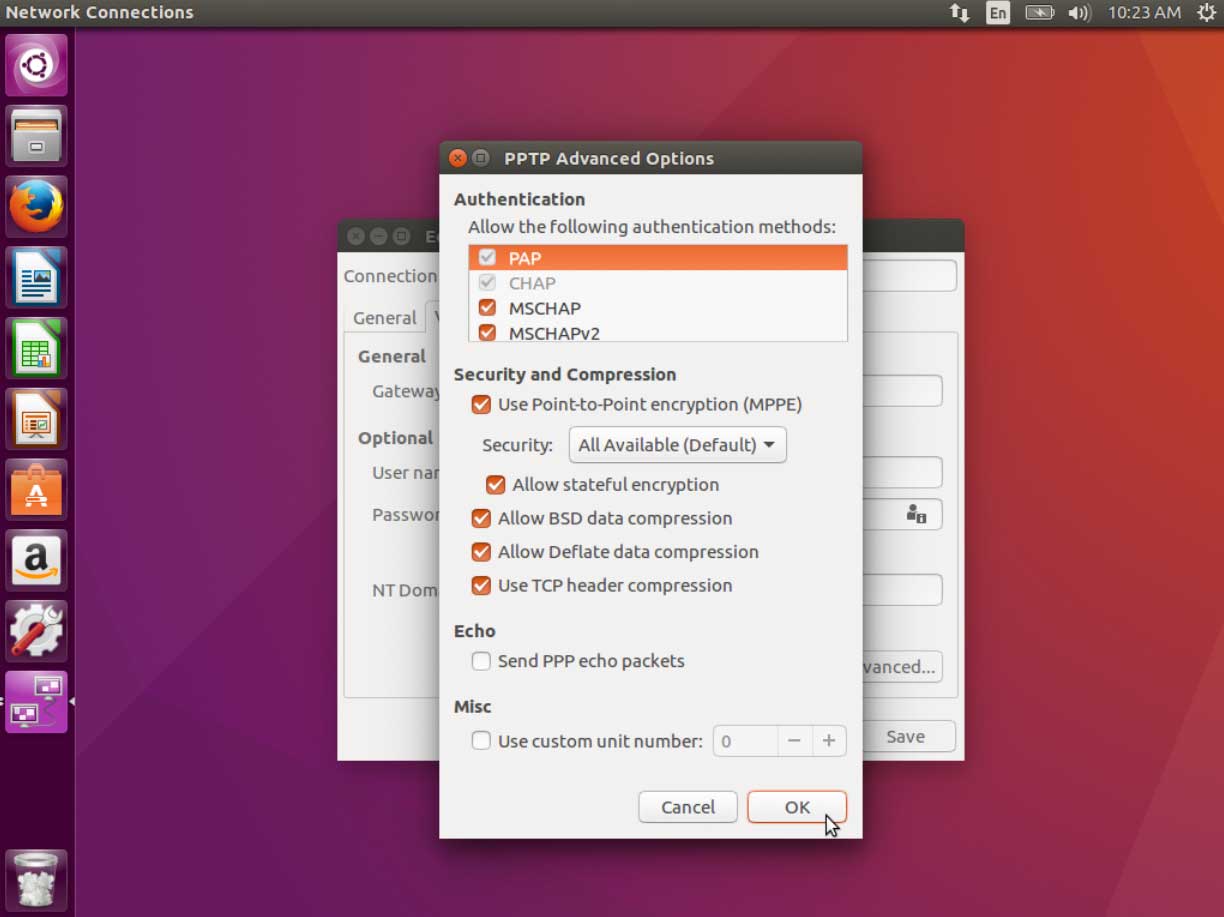 9. Click Save, and then Close on the next screen.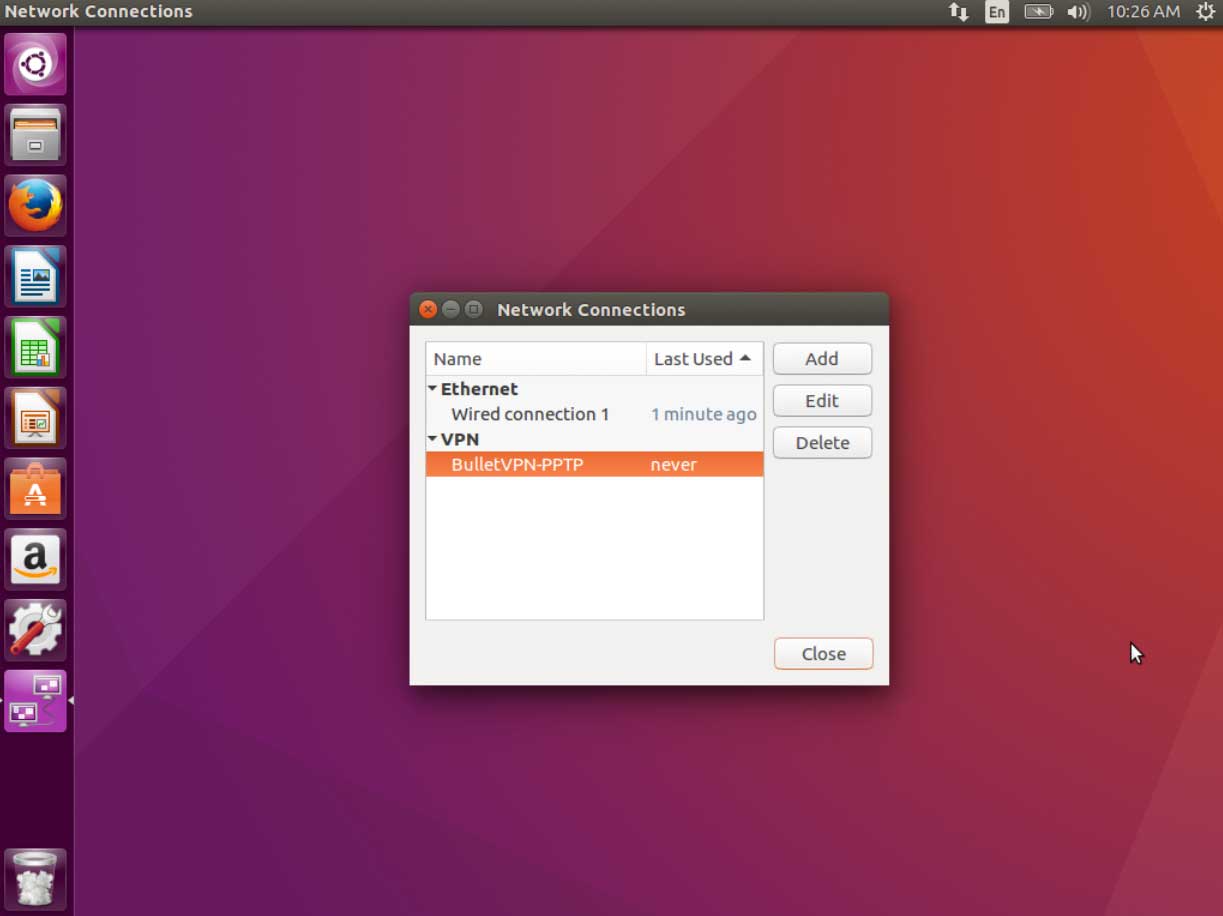 10. Click on the Network Manager icon again, and then click on your newly created connection under VPN Connections sub-menu.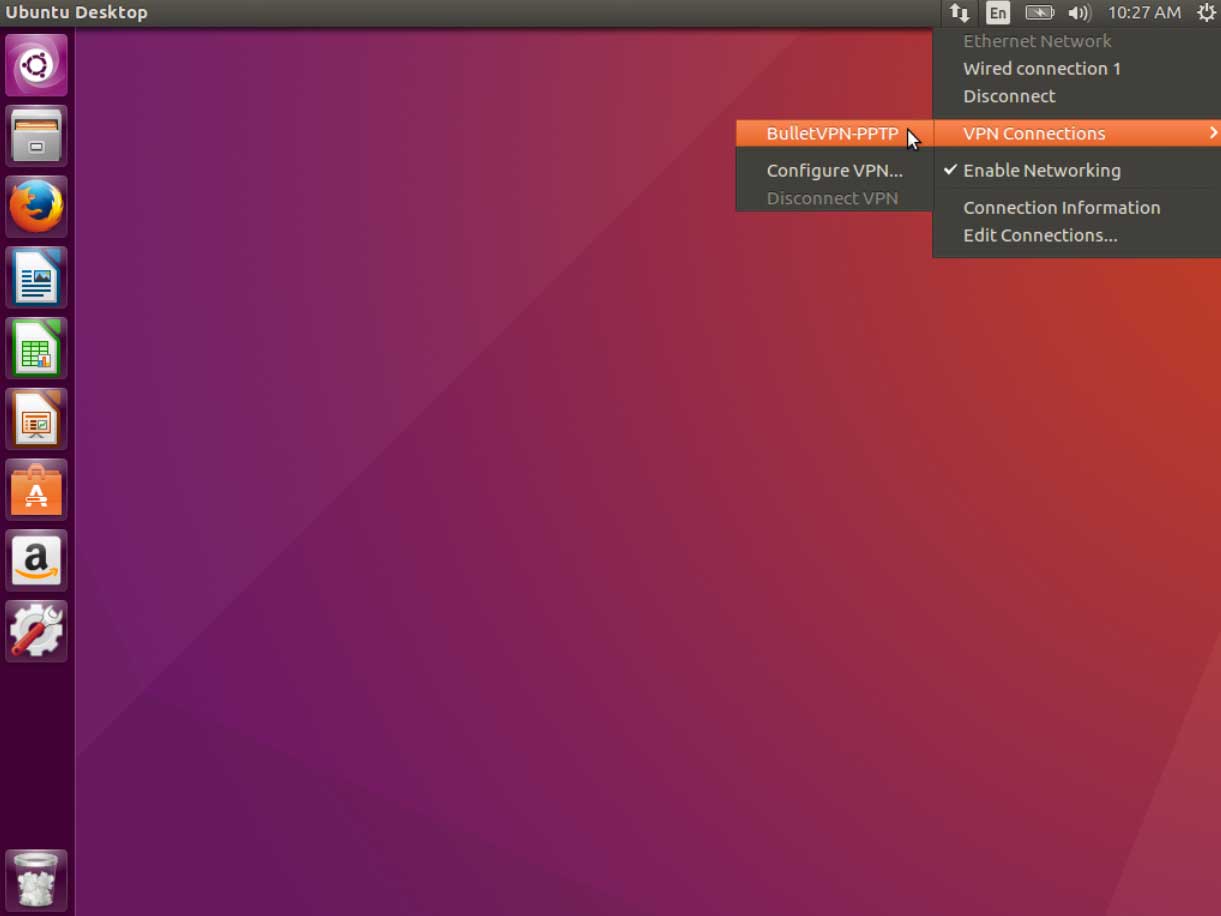 11. You will then be connected and will get a successfully established connection notification.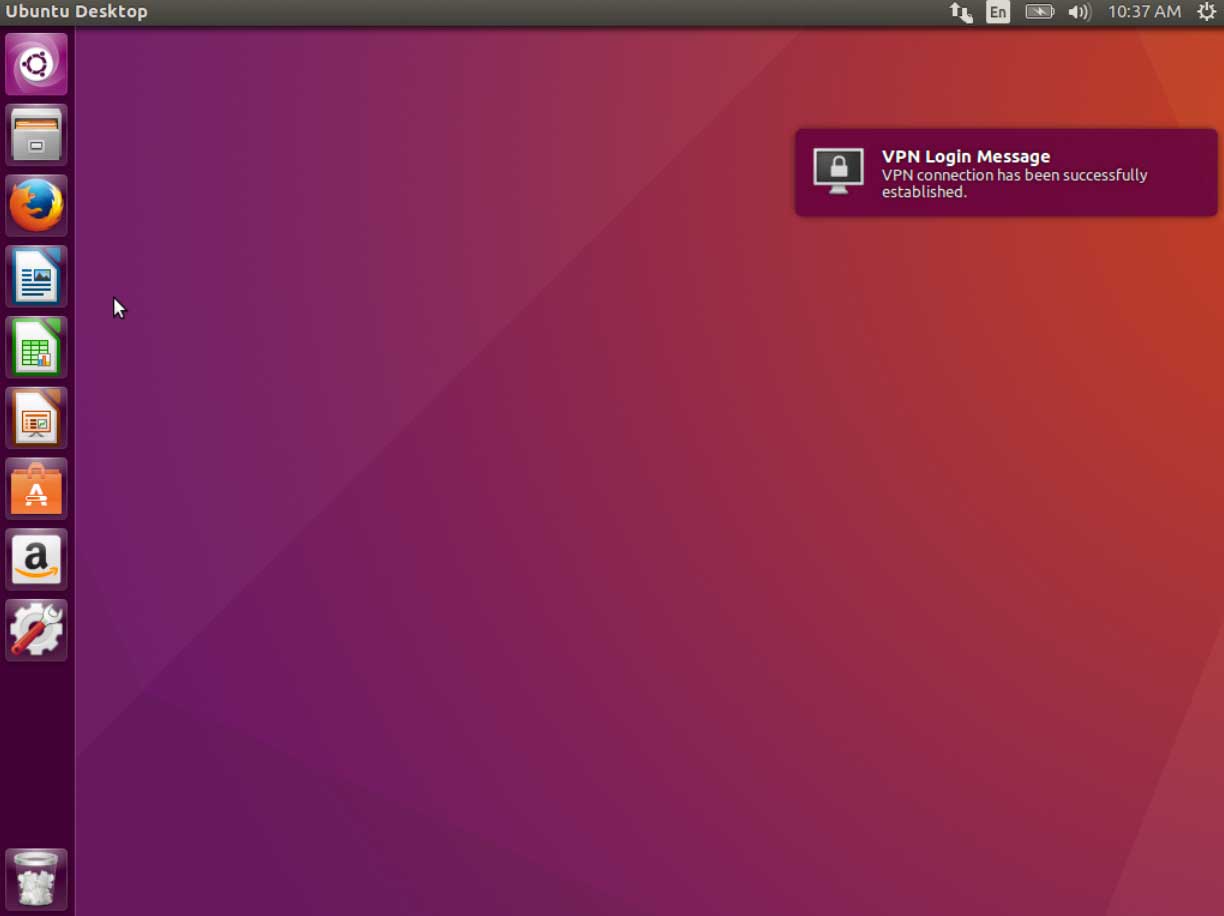 12. Navigate to http://whatismyip.network to confirm that your IP and location have been updated.