1. Press Menu.
2. Go to Network.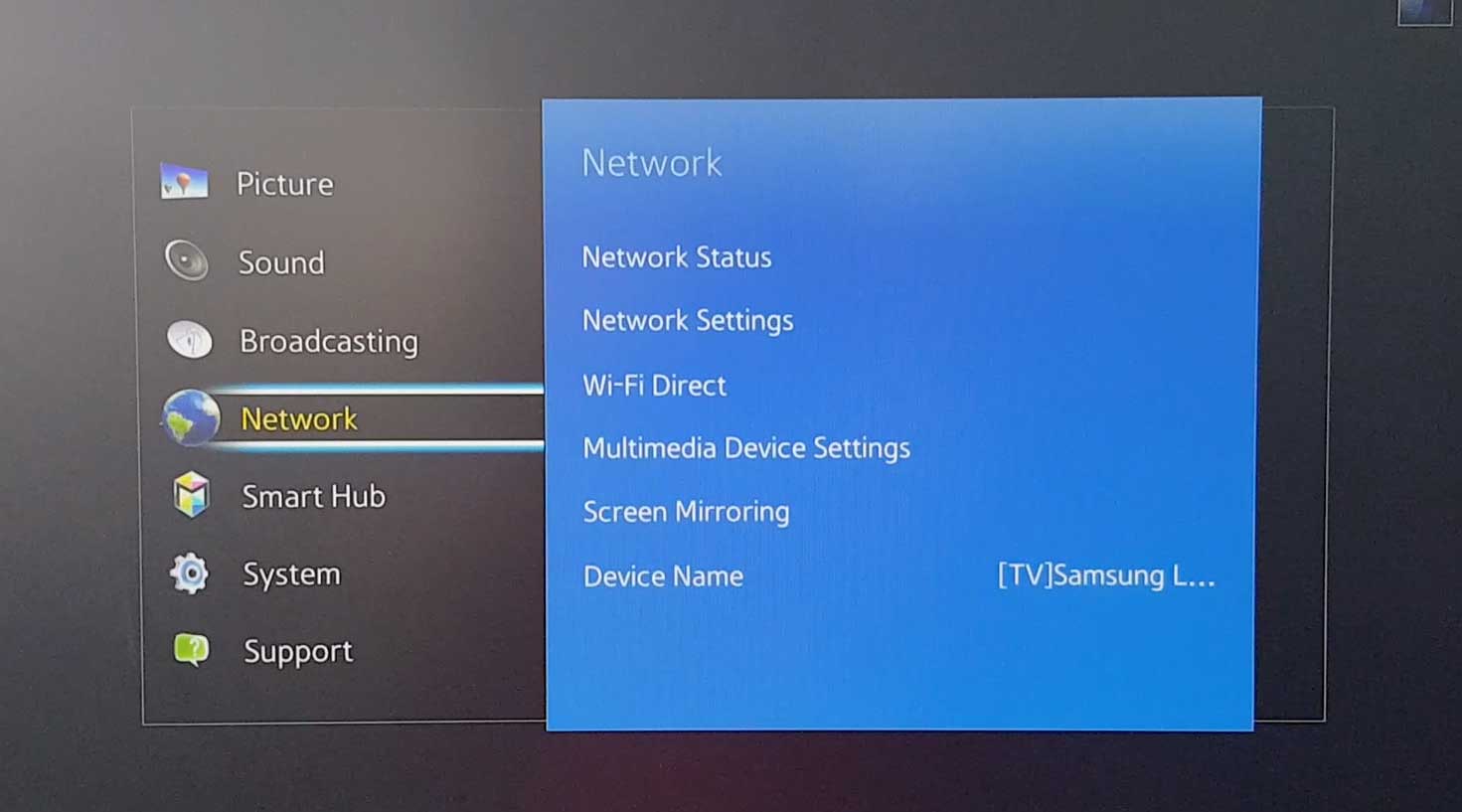 3. Choose Network Status.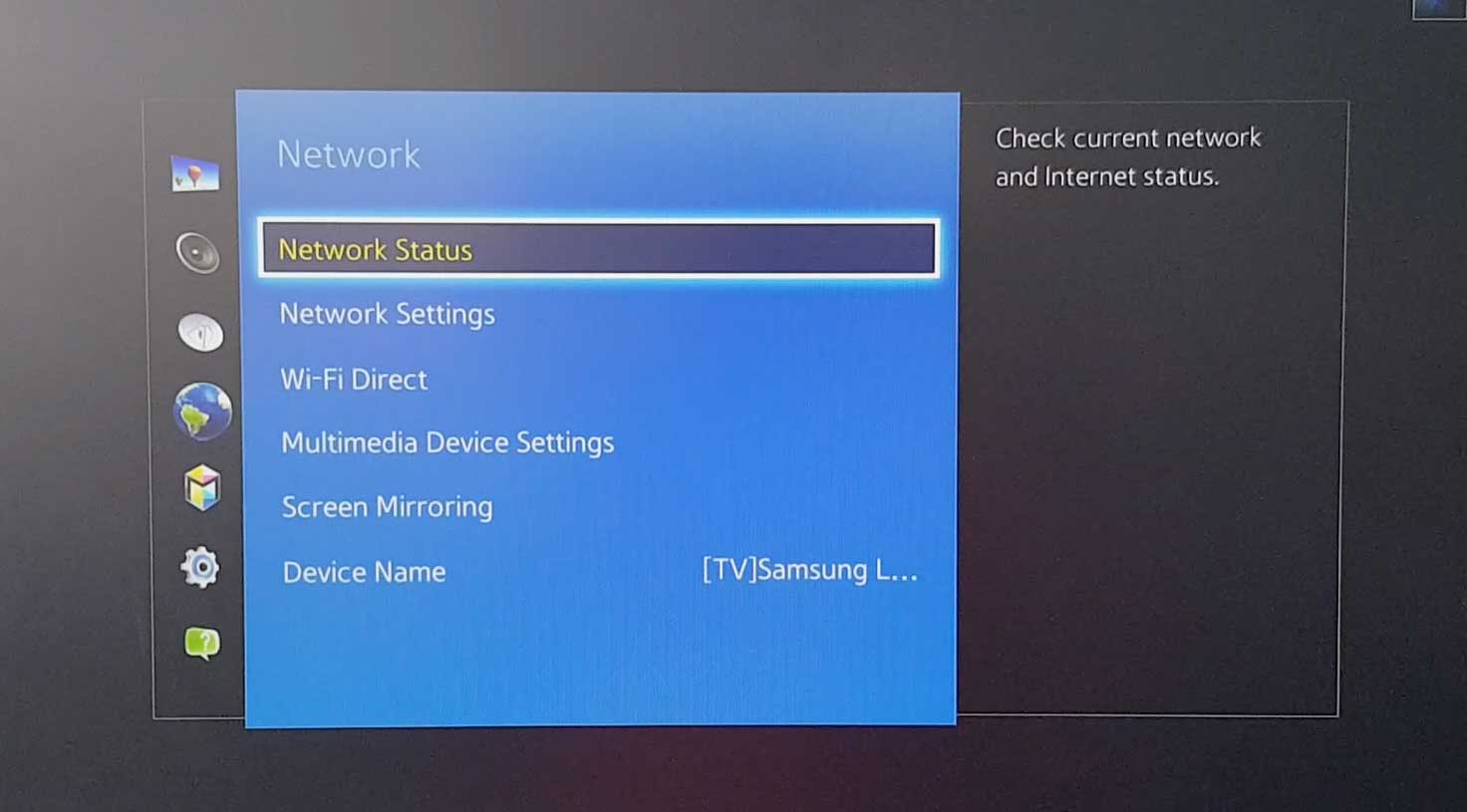 4. Choose IP settings.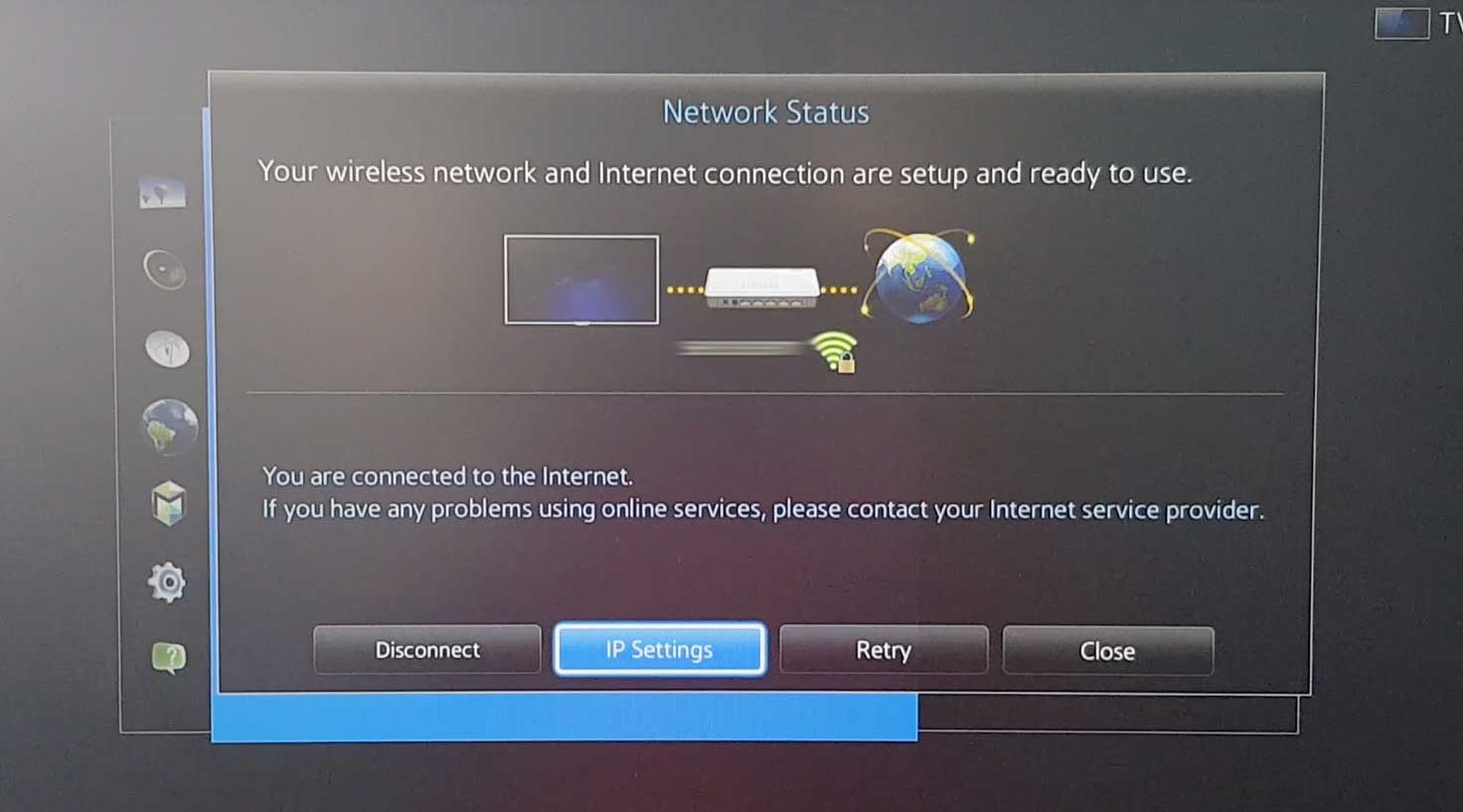 5. Set DNS Settings to Enter Manually.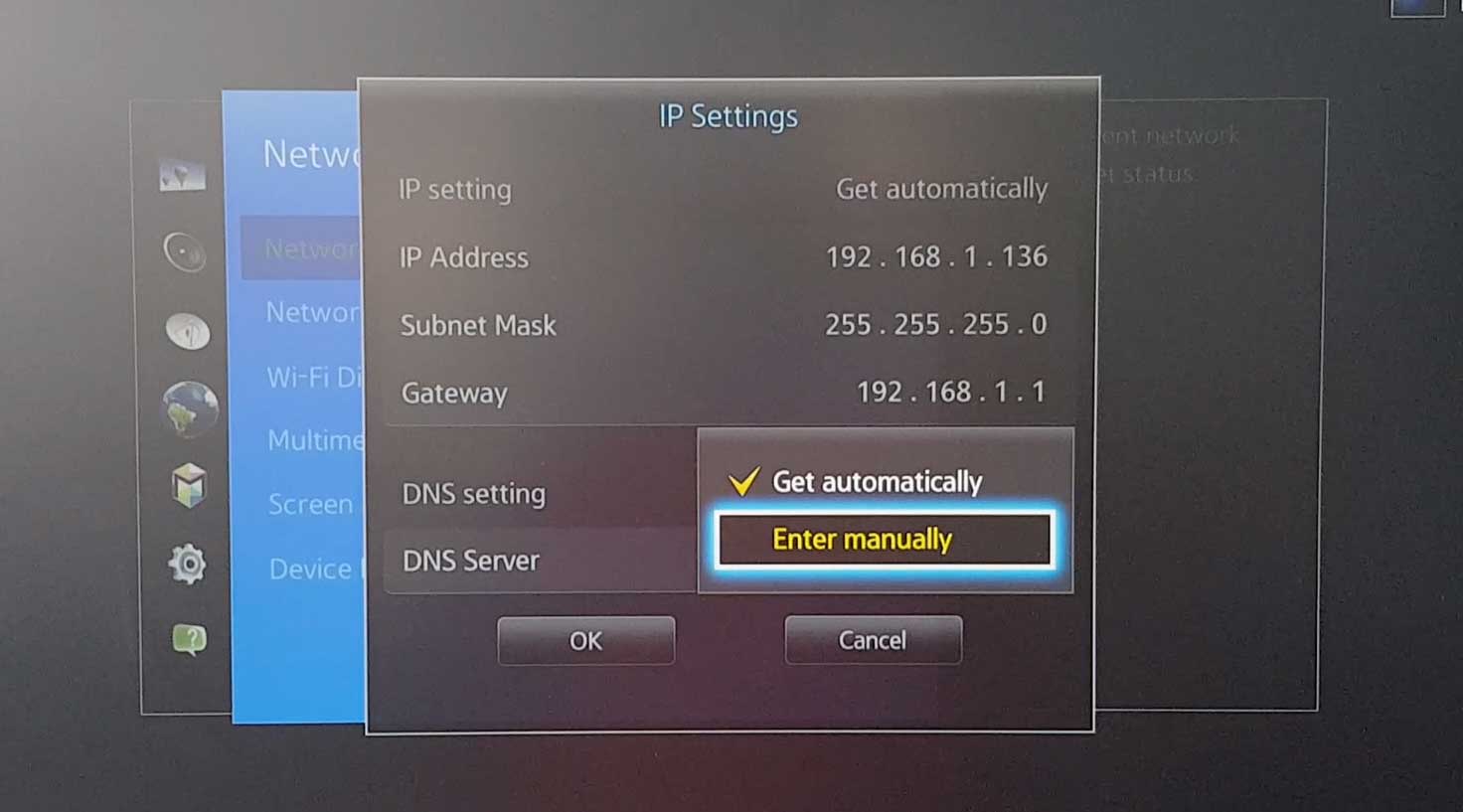 6. Set DNS Server to 212.32.240.145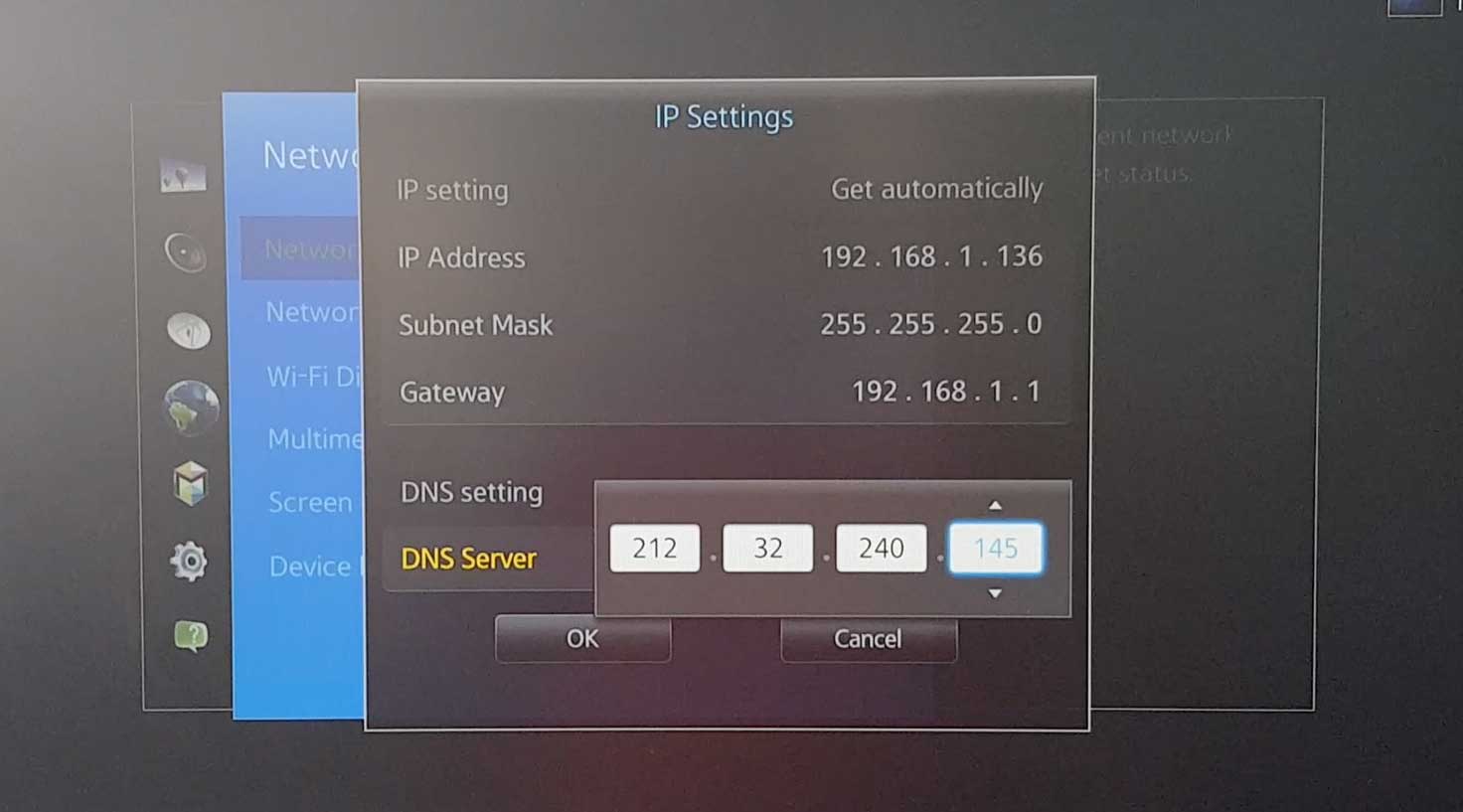 7. Press OK.
8. After the connection test is done press Close.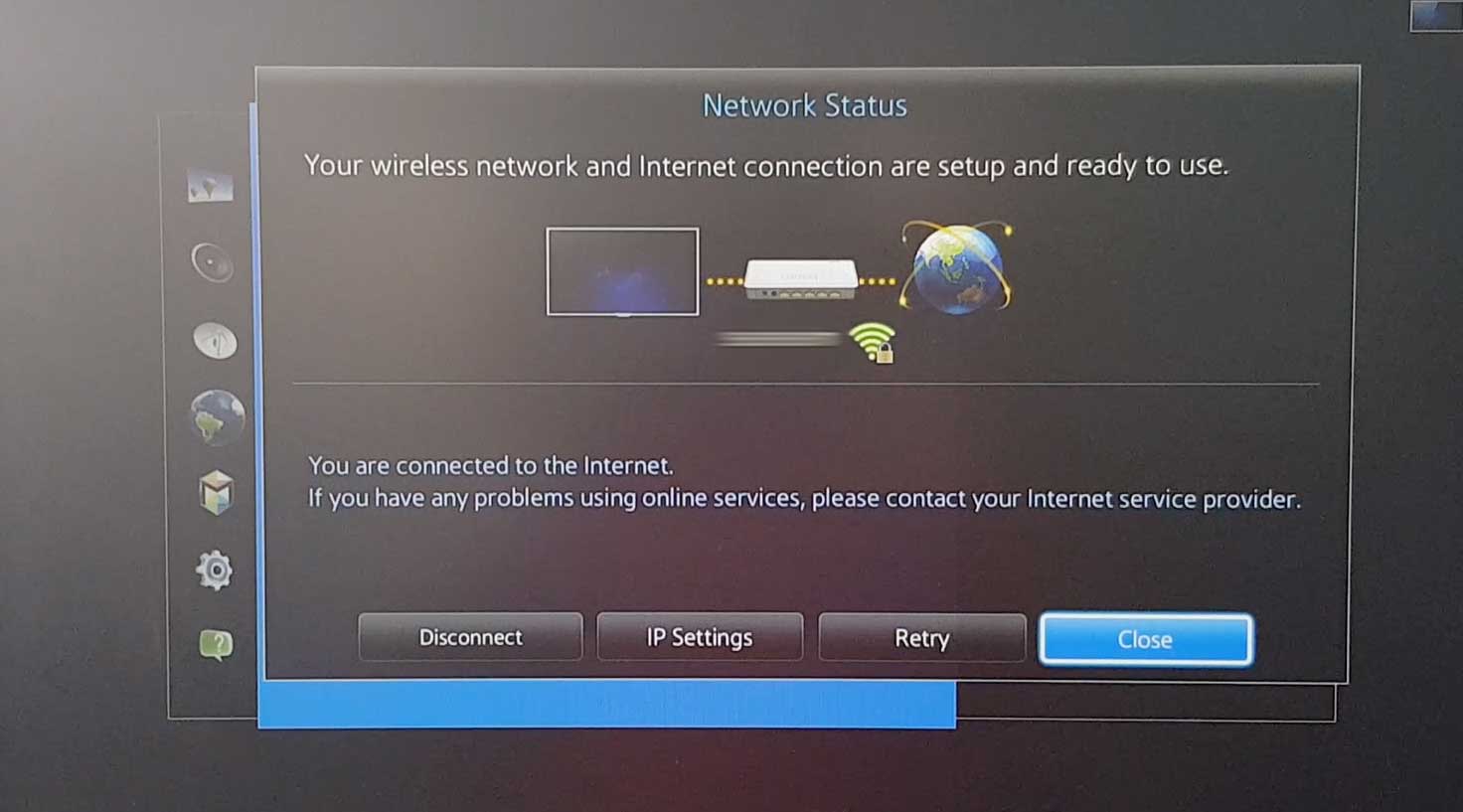 9. Restart TV.
Read this: Some apps are only available in select regions. Read this guide to learn how to install these apps if you don't already have them installed on your Samsung device.

Please note that some models of Samsung TVs and Blu-ray players will not be able to support certain apps due to hardware specs.
​Important
The first step of troubleshooting should always be to restart the device(s) and router. Then check your setup status in your SmartDNS dashboard.